Hand Held Welding SystemsCompact and Portable Ultrasonics
Weld by digital time and/or energy with Sonics' 500 watt ultrasonic hand held welding systems for manual assembly operations, such as spot welding, staking and inserting. Available in 20, 30 and 40 kHz frequencies, these lightweight hand held systems feature autotuning, programmable time, energy or continuous duty welding modes and digital amplitude control.
System is comprised of hand held converter and an ultrasonic power supply best suited to your application(s). See the models listed below or click here to contact us for assistance.
Model H520T/CV55 - Time
Model H520E/CV55 - Time/Energy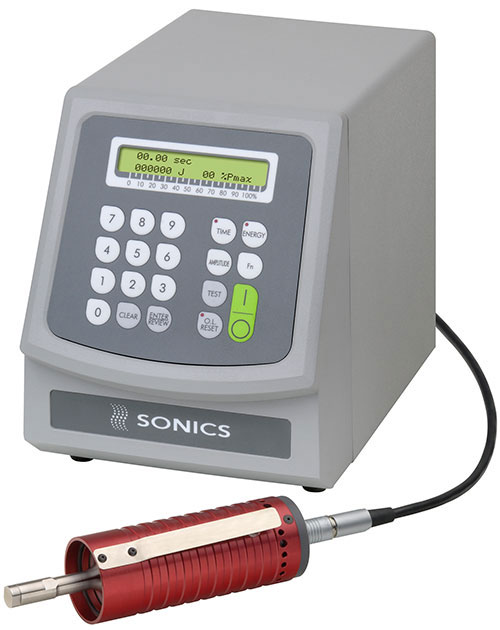 Titanium front drivers with threaded face for interchangeable tips
Standard and custom tips available
10' RF converter cable
Model H530T/CV53 - Time
Model H530E/CV53 - Time/Energy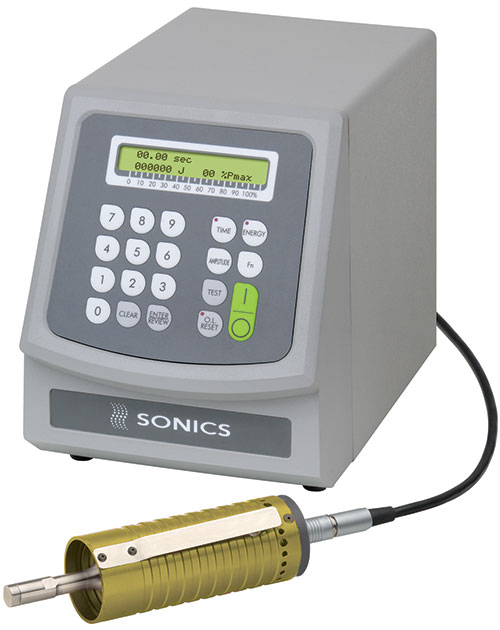 Titanium front drivers with threaded face for interchangeable tips
Standard and custom tips available
10' RF converter cable
Model H540T/CVG54 - Time
Model H540E/CVG54 - Time/Energy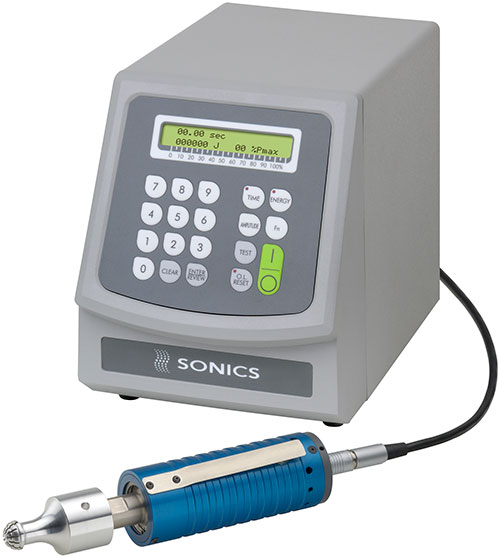 Customized, removable horn
10' RF converter cable
Accessories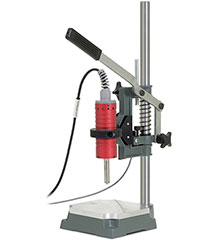 Hand Held Converter with Manual Arbor Press Accessory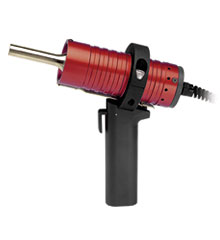 Pistol Grip Hand Held Welder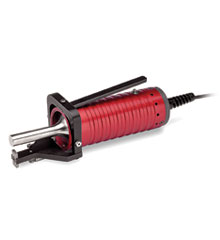 Hand Held Welder with Stapler Attachment
Ordering Information
| Description | Model No. |
| --- | --- |
| 20 kHz Hand Held Welding System | Model H520/CV55 |
| 30 kHz Hand Held Welding System | Model H530/CV53 |
| 40 kHz Hand Held Welding System | Model H540/CV54 |