ElectroPress Welding SystemsRepeatable Welds to Precise Final Dimensions
Sonics' 20, 30 and 40 kHz e-Press™ ultrasonic plastics assembly systems feature a stepper motor drive with optical linear encoder that provides superior precision control with a weld depth tolerance of +/-0.0003 inches (0.008 millimeters). Electric stepper motor with ball screw actuator assures repeatable welds to pre-set final weld requirements.
System is comprised of an e-Press, stepper controller and GX-series power supply best suited to your application(s). See the models listed below or click here to contact us for assistance.
Model e-Press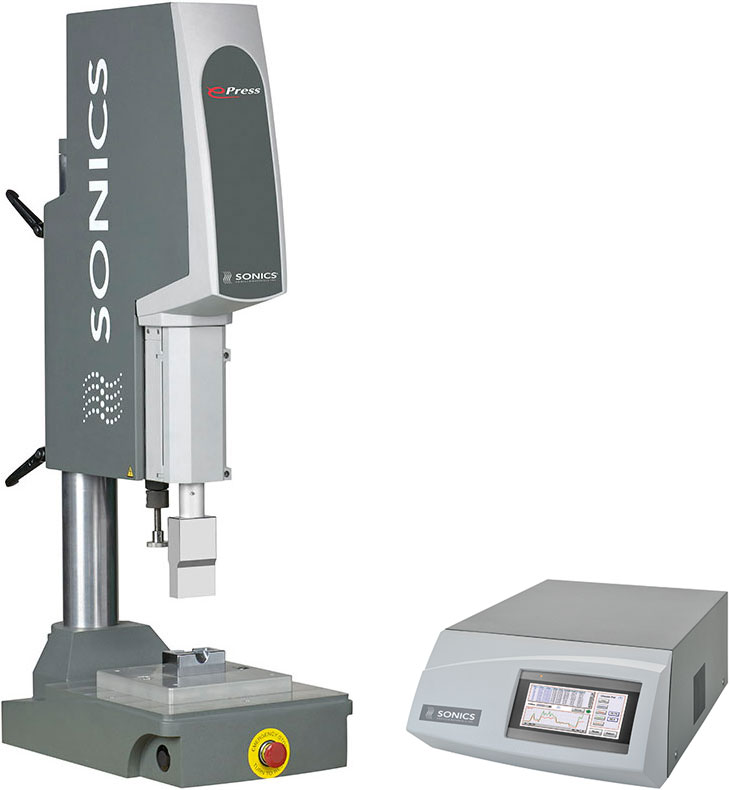 15 kHz available in 2500 watts
20 kHz available in 1200, 2200 and 3500 watts
30 kHz available in 1200 watts
40 kHz available in 800 watts
Process data collection for statistical analysis
Programmable digital force, velocity and distance
2 weld velocities for precise melt-down control
GX-Series Power Supplies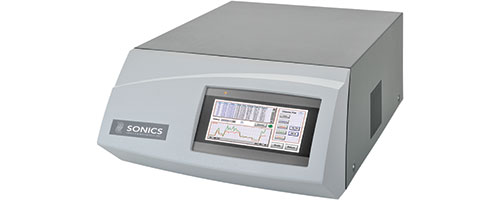 Microprocessor-controlled ultrasonic generators with horn/stack frequency display and digital amplitude control.
Model GXT – Monitor by digital time
Model GXE – Monitor by digital time and/or energy