Advanced Ultrasonic Systems for Tire Cutting Applications
Sonics offers a complete line of specialized equipment and components for tire cutting applications.
Ultrasonic tire cutting provides superior cut integrity of the material versus any other mechanical means currently available. A supremely clean cut is achieved through ultrasonic vibrations so there is no sawing action, resulting in more uniformity and less stress on the material. The ultrasonic cutting process also provides advantages in regard to speed, safety, cost-effectiveness and smoothness of finished edges.
Cutting tools are manufactured in-house by a precision wire EDM process that produces precision profiles and reduces tool stress for longer life. Sonics provides full customization of OEM components, kits and horns.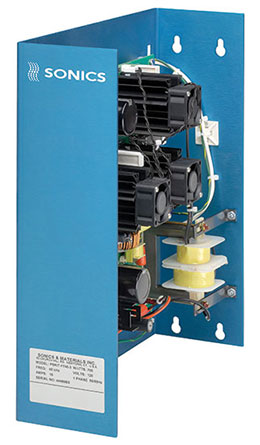 Features:
FEA-designed cutting tools for long life and amplitude accuracy
Flexible mounting of components including generator kits for NEMA enclosure, integration and sequencing
Tire cutting kits and components are easily adaptable to existing machine designs