AtomizersLow Velocity Spray Increases Accuracy and Reduces Waste
Unlike conventional spray nozzles that rely on high velocity pressure to shear a fluid into small drops, the ultrasonic atomizer uses vibrational energy to generate a low velocity mist. Volumes can vary from microliters to liters, and atomizes continuously or intermittently.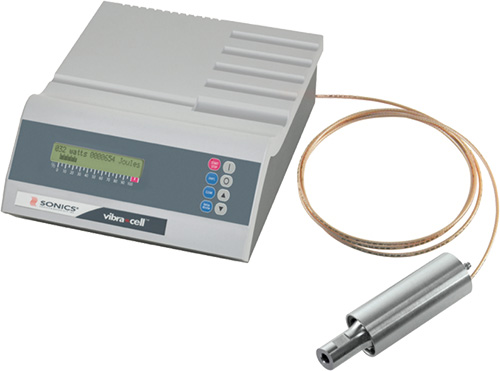 From microliters to liters – continuous or intermittent
Dispenses material with minimum overspray
Pressureless atomization – low velocity mist
Virtually uncloggable
20 kHz and 40 kHz
Wide dispersion probes
Ordering Information
| Description | Model No. |
| --- | --- |
| 130 Watt ultrasonic atomizer 40 kHz | VCX 134 ATDP |
For other models and frequencies, click here.
Shipped complete and ready for operation with an atomizing probe, two wrenches and instruction manual.