Sonics' seam welding systems can accommodate a wide range of copper and aluminum foil applications. A wide range of configurations are available for applications such as web roll, heat exchangers, continuous foil sealing and gantry mounting.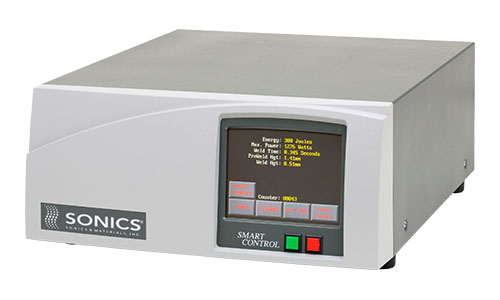 SmartControl Power Supplies
From the SmartControl power supply's full color touchscreen, the operator can intuitively enter weld parameters, store them in the library and even recall them via the barcode reading feature. Weld results can be seen as numerical values and on the time based graphs. Data logging to an external PC allows the user to store data for quality analysis.